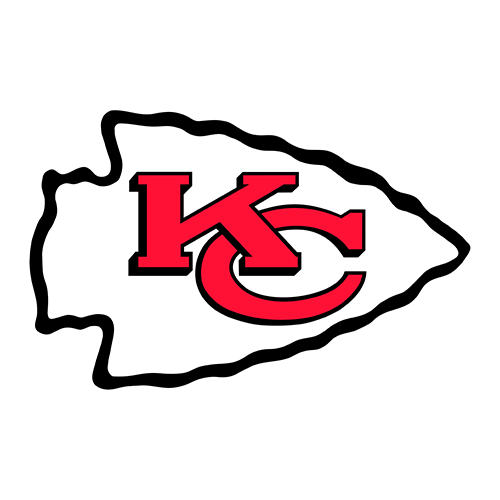 2020 NFL Season Opener Preview: Kansas City Chiefs vs Houston Texans
Chiefs vs. Texans spread: Kansas City -9
Chiefs vs. Texans over-under: 54.5 points
This preview will be done looking at historical data from 2019 and before of each team to see how they have matched up against one another in the past.
Using our NFL analytics dashboard (https://codebydom.com/lab/nfl-dashboard) select the two teams (Kansas City and Houston) to get a dashboard of historical data of the teams' performances.
First let's check how Houston and Kansas City matched up in their last 7 games playing each other over the years.
Here we see that KC has won 5 of their last 7 games vs Houston, however if we click on the rows we can see more details about the games.
When selecting the first row of this table, we see the box score and detailed stats from the game that reveal Houston was up 21-0 in the first quarter of the playoff game against KC, which is not an easy thing to do.
Even though Houston ended up losing and giving up 50+ total points, this shows that Houston can put a 20+ point lead on KC in just a quarter.
However this box score also shows KC has the ability and drive to come back from big deficits, so it's hard to close the coffin on this KC team, even when you think you have them in a good spot.
Now how can Houston beat KC? well Houston did it last year and looking at the detailed box score it seems their major help was ability to get first downs and keep the the ball away from the KC offense.
Here we see that Houston got 35(!) first downs compared to just 20 from KC. 12 of which were rushing first downs, which seems to mean that will be the key for a Houston win. The ability to kill the clock, get a lot rushing first downs to keep KC defense on the field and Patrick Mahomes off the field.

Now this is how the teams had recently stacked up against one another in their match ups. But to gain more insight we can look at the other dashboard visualizations to get an idea of how each team has performed in their last 6 games vs other opponents.
Here we have a graph that shows how the total yards of offense and defense for both teams over their last 6 games.
We see here quickly that Houston's Defense has given up about 400+ yards in each of its last 6 games, which is not a good look.
We also see an inconsistent offense from Houston, with low yard games vs Tampa and Tennessee last year, KC's last 6 games their offense was getting above 300+ yds a game.
This graph shows that KC has been very consistent on offense and Houston shows they have been consistently (bad) on defense over the last 6 games. KC defense had some iffy games vs that Chargers and Houston last time.
Now did KC defense do poorly on rushing or on passing? Looking at the Passing yards graph and hover over a data point we see that
KC had let up 348 yards passing against Houston (bad), however KC was still able to win the game by controlling the running game and not allowing as many rushing first downs.
(From KC 51-31 win) KC only allowed 4 rushing first downs this game vs the 12 in the game Houston beat them in last year. So this seems to be a key factor for their success when it comes to winning.
Now let's keep focusing on rushing and see how the running yards by offense and defense of both teams have done over their last 6 games.
From this chart, things do not look better for Houston's rushing game going into this game.
We see that KC run defense has been good, keeping the def rushing yards to under ~100 in nearly all of their last 6 games besides last year's super bowl. But Houston's offensive rushing yards have been above 100 yards (pretty decent) for the last 6 games besides one game vs Tampa.
We also see the last time that Houston played KC, KC kept Houston to less than 100 yards on the ground, seeming like they learned their lesson from the loss earlier in the season. (as shown above with the improvement on allowed rushing first downs game vs game)
And this graph also shows that Houston defense can struggle when it comes to containing running backs, we see they let up nearly 200 yards to Tennessee (aka Derrick Henry) and even 150+ to Buffalo.
KC is having a new first round running back in the backfield for the season opener that does not have any NFL film so it may be hard for the Houston defense to adjust based on not knowing what to expect from KC's new backfield.
Houston added David Johnson to their backfield over the offseason, but I do not think that will be enough to boost Houston's run game to get a win from KC.
KC clearly has the advantage going into this game, however I still expect it to be close with how well Houston has been able to play again KC (from beating them last year to putting up big leads on them in playoff games). But KC has shown too much consistency on offense and shows a defense that has improved over last year (finishing the year consistent in containing the run). Let's just see if that KC defense can stop the Houston run game and make this a stress free game for KC.
If you wanted to get a look at the overall performance of each team over the 2019 season to make sure the last 6 games are not skewed or abnormal, box stats that show the overall ranking and total in many statistical categories for each team are at the bottom of the dashboard. Here is how KC and Houston match up based on season totals last year.
So the numbers are clearly behind the Kansas City Chiefs, there is a chance for Houston if the KC defense shows up hungover from winning the Super Bowl and can't contain David Johnson, who did not get over 100 rushing yards in any one game last year (Most was 91 yards against the Bengals).
With these two defenses I can easily see taking the over (+54.5) for this game as a reasonable bet. The spread on this game is tough to call, if you believe in Houston's Coaching and think their run game has improved enough to catch KC off guard in their opener, then take Houston, but with all the talk of repeating from KC they look determined to keep their offensive machine rolling and run up the score as they have in the past.
Shoutout to https://www.pro-football-reference.com/ and https://www.footballdb.com/ for the data.
We shall see what happens! Excited for the new season!
- Dom
Sept. 9, 2020, noon